Range Vent Hood Accessories
Item # 1890433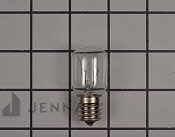 Microwave incandescent light bulb, 40 Watt. Comes with small screw in base. If the light bulb threads are corroded, or the bulb base is too large, the socket may also need to be replaced.
OEM Part - Manufacturer #8206232A
$10.70
Order now and choose FedEx 2Day or FedEx Overnight shipping and this item will ship out tomorrow
Add to Cart
Item # 1958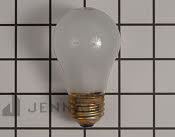 40 Watt frosted appliance light bulb.
OEM Part - Manufacturer #8009
$11.64
Order now and choose FedEx 2Day or FedEx Overnight shipping and this item will ship out tomorrow
Add to Cart